Buffalo Bill
William "Buffalo Bill" Cody's legendary exploits helped create the myth of the American West - one that endures today. In 1883, he transformed himself into a master showman, creating and starring in a world-famous traveling show that brought the "real" Wild West to life.



Buy a copy of the film
For more information, or to purchase a copy, please visit "Buffalo Bill" at the PBS website.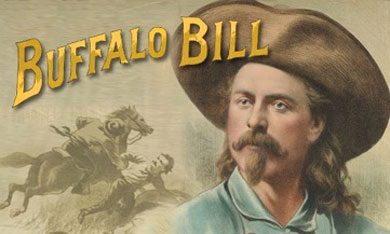 "Fascinating - lays out in detail how, more than any other American of his time, Cody is the one most responsible for crafting the enduring narrative of the American West." - New York Post