Triangle Fire
On March 25, 1911, a deadly fire broke out in the Triangle Shirtwaist Factory in Greenwich Village, killing over 100 innocent people. American industry would never be the same.

Triangle Fire has won a Peabody Award and been nominated for a 2012 Writers Guild Award.



Watch the trailer
For more information, or to purchase a copy, please visit "Triangle Fire" at the PBS website.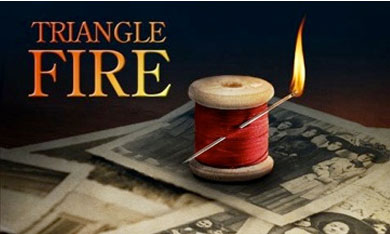 "An excellent, evenhanded and ultimately heartbreaking examination of the social and economic conditions that led to the deaths of 146 workers... it's a reminder of the valuable service provided by PBS." - USA Today